Art Samurai
on
December 9, 2013
at
12:01 am
The quote in this week's comic seemed fitting. It comes from the Hagakure: The Book of the Samurai. This is a 300 year old tome about bushido or the Samurai's "way of the warrior." Although much of Yamamoto Tsunetomo's writing doesn't apply today the book is chock full of wisdom.
For the past two years I've grown my hair with one goal – Locks of Love. It would not have been possible without the inspiration of one dude, Mike Wohlberg. Ages ago I had teased Mike for cutting his mane and he simply, modestly replied he "Did it for Locks of Love." Awesome dude right there. You can check out Mike's art here and if you are interested in Locks of Love you can find out more here.
A great big Thank You to everyone for all their encouragement especially Melissa!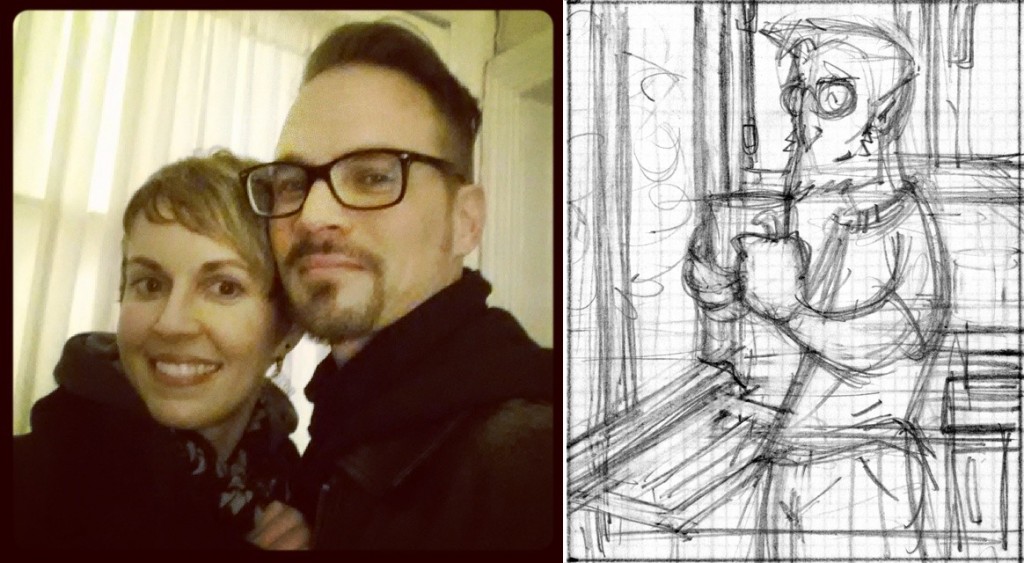 Above Left: Photo of me and my lady right after a shave and a haircut. She couldn't wait to snap a pic of her new man.
Above Right: Already started working on some strips with the new do'.
(Click on images to enlarge.)